DL Philanthropy Grand Sponsor
Philanthropy Projects 2017
Developing Leaders Holiday Wrapping Party to Benefit Second Story
December 13, 2017
Photos
Photos from the wrapping party are on our website... Click here
Program
The annual DL Holiday Wrapping Party will be held on Wednesday, December 13, 2017 at Baker Tilly. The wrapping party is in support of the Developing Leaders gift donation to Second Story (formerly Alternative House). Come and spend as much time as your schedule permits. Feel free to invite colleagues who are potential DL members. The wrapping party will run until all the presents have been wrapped.
Second Story has provided us with a wishlist of gifts for participants in their Teen Shelter and Young Mothers programs. To facilitate this, a Google doc has been created that lists all of the items requested and allows you to select the gift(s) you would like to provide.
Click here to access the list..
This year, there are more than 70 recipients (almost double that of 2016). The DLs have set a goal to donate at least one gift for each person. Last year, several companies "adopted" recipients and donated most of the items they requested. Hopefully we can exceed our goal again this year and make everyone's wish a reality. Second Story has requested that all gift card donations be in smaller denominations of $5 or $10. The deadline to "adopt" a recipient is December 5.
If you are unable to attend the event but would still like to donate a gift or gifts for the children at Second Story - please contact Spencer Teel, steel@teelconstruction.com, for information on alternate donation drop-off options.
If you plan to attend - please contact Benita Stocks, bstocks@naiopva.org.
Schedule
Noon: Lunch/Networking 12:30: Wrapping Party
Location
Baker Tilly 8219 Leesburg Pike, Suite 800 Vienna, Virginia 22182
Host Sponsor
Transportation Sponsor
---
DL Snack Pack
August 15, 2017

Photos
Photos from the Snack Pack Packing are on our website... Click here
Program
The NAIOP Northern Virginia Developing Leaders Committee will hold a Snack Pack donation for Second Story, formerly Alternative House. Second Story is a local organization that provides counseling, shelter and neighborhood-based support services for children, youth and families. Snack Packs are baggies of food provided to children who participate in Second Story's afterschool programs. In 2016, we delivered over 3000 Snack Packs. We would like to donate more this year.
Sponsorships
Sponsorships pay for the food and supplies used to make Snack Packs. We have the following levels available for purchase: $500 "Silver Dollar Pancake" Sponsor $750 "Yukon Gold Potato" Sponsor $1000 "Platinum Truffle Oil" Sponsor
Contact Benita Stocks, at bstocks@naiopva.org, to purchase a sponsorship.
Schedule
August 15
Packing Party 1: 11:00 AM - 2:30 PM
Packing Party 2: 2:30 PM - Finish (around 6:00 PM)

Location
The Culmore Teen Center
6017 Argyle Drive
Falls Church, Virginia
DL Project Leadership:
Spencer Teel, TEEL Construction, Inc. Jeanette Ko, Cushman & Wakefield Brian O'Donnell, Washington REIT
Yukon Gold Potato Sponsor

Silver Dollar Pancake Sponsors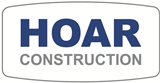 ---
Past DL Philanthropy
To see informatoin on previous DL Philanthropy efforts, please click here.