An Overview of the Commercial Development Process
Photos from the final class are on our website... Click here
Overview
NAIOP Northern Virginia has designed a basic course for real estate professionals from NAIOP member companies who want to learn how fundamental real estate decisions are made. During seven sessions, the course will examine the real estate development process from a practitioner's perspective – and will show how successful developers actually think about and solve problems. A specific development site will be the focus of the seminars. Each program module will provide the participants with a systematic approach to development and will introduce them to leading real estate professionals in an informal setting. The final session will be a site visit to the project.
Topics
What you will learn:
Module I: The Development Process & Entitlements
The Development Process
Site Acquisition
Entitlements
Permits
Module II: Real Estate Finance
Real Estate Finance Overview
Investment Analysis
Lender & Developer Perspectives
Underwriting Strategies
Case Study
Module III: Real Estate Development
Project Conception
Site Acquisition
Project Feasibility
Market Analysis
Project Pro Forma
Module IV: The Design Process
Land Planning
The Design Process
Scheduling/Budgeting
Managing Design Professionals
Module V: Construction
Contracting Methods
Construction Team/Coordination
Pre-construction, Estimating, Bidding
Project Management
Module VI: Marketing and Leasing
Defining the Assignment
Assembling a Team
Selling the Project
Space Planning
Module VII: Site Visit, National Science Foundation, Alexandria, Virginia
Tour of Property
Lessons Learned
Schedule 2018
8:00 AM Registration/Continental Breakfast
8:30 AM Class
10:30 AM Adjourn
NAIOP Development 101 2018 class will be held on the following dates:
January 30, February 13, February 27, March 13, March 27, April 10 and April 24
Development 101 is chaired by Coleman Rector, Weber Rector Commercial Real Estate Services, Inc.
Location
Balfour Beatty Construction
11325 Random Hills Road, Suite 500
Fairfax, Virginia 22030
Click for Directions
Registration
Development 101 is open to NAIOP Northern Virginia members and those who work for member companies only.
Class size is limited and only two people from a company may enroll.
Registration is $750.
Online Registration is closed for the 2018 Development 101 Class. Please email Haley Yeager at NAIOP to inquire about a waitlist for the 2019 class: hyeager@naiopva.org.
Inclement Weather Policy:
NAIOP Northern Virginia follows Fairfax County Public Schools. If Fairfax County Public Schools are on delayed opening or closed, class will be rescheduled.
Host Sponsor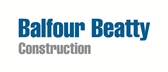 Materials Sponsor
Presentations
Copies of the presentations from the class are available for class members. These files are password-protected and intended only for use by 2018 students. Please refer to your class materials to get the password.