NAIOP Northern Virginia Bus Tour
May 7, 2015

Considered to be one of the premier commercial real estate Bus Tours in the United States, NAIOP Northern Virginia's 2015 Tour will feature markets in "Tysons and Inside the Beltway" including portions of Fairfax and Arlington counties and the City of Alexandria.
The Bus Tour is a full day of information and news about our market. The day starts with Breakfast and a Trade Show. Bus Tour tickets include registration to the Trade Show and Breakfast, a seat on the bus and lunch. In addition to door prizes at the Trade Show, prizes will be given away on each bus as we pass by featured projects. If you have any interest in office, industrial, and mixed-use projects, new construction, site plan approved projects, and major blocks of new or relet space of 40,000 contiguous square feet or more, then this is a must attend event. Whether you are an owner, developer, investor, user, broker, financier, or commercial real estate provider, this is the best use of your time for insight and scoop on the "Tysons and Inside the Beltway" markets.
Location
Silverline Center
7900 Westpark Drive
McLean, Virginia
Click for Directions
Schedule
7:30 Registration Opens
7:30 to 9:45 Trade Show and Breakfast buffet
10:00 Buses Depart
Luncheon

Registration
Bus Tour & Trade Show
$175 NAIOP Members
$200 Employees of Company with a NAIOP Member
$250 Non-Members
Trade Show ONLY
$60 NAIOP Members
$85 Employees of Company with a NAIOP Member
$100 Non-Members
Grand Sponsor and Trade Show Host

Lunch Sponsor

---
Members Only
Lunch with Martin Briley
President & CEO, Virginia Economic Development Partnership
May 14, 2015
Program
On May 14, join NAIOP Northern Virginia for Lunch with ... Martin Briley, President and CEO of the Virginia Economic Development Partnership (VEDP). Created by the Virginia General Assembly in 1995, the Partnership's mission is "cultivating new business investment, fostering international trade growth and encouraging the expansion of existing Virginia businesses." Briley has 30 years of leadership experience in local, state, national, and international business development and management. Previously, he served as Executive Director of the Prince William County Department of Economic Development, whose economic development success rose from an annual average of $20 million to $250 million per year, totaling $3.46 billion of announced investment. Such success was noted by CNN Money which ranked Prince William #13 nationwide for job growth for the ten-year period of his tenure.
Economic development is the number one priority of Governor Terry McAuliffe. During his fifteen months in office, he has enticed numerous businesses to make commitments to the Commonwealth, and he has done this with the assistance of the VEDP. Don't miss this opportunity to learn more about the companies that are headed to Virginia, the types of industries that the Governor is pursuing, and what efforts the Governor and the VEDP are making to enhance economic development in Northern Virginia.
Schedule
11:45 Registration and Networking
Noon Lunch and Program
Location
Potomac Tower 1001 19th Street North, 14th Floor Arlington, Virginia 22209 Click for Directions
Registration
$40 - Individual Members Only
Host Sponsor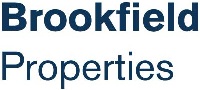 ---
Members Only
2015 Spring Golf Tournament
June 8, 2015
Information
Join us for NAIOP Northern Virginia's annual spring double tournament. NAIOP Northern Virginia members can purchase a foursome and a member must play in the foursome. If you are interested in sponsorship only, please contact Kathleen D'Amato (kdamato@naiopva.org).
For full details on what each sponsorship includes, download the 2015 Spring Golf Sponsorship Flyer
The following sponsorships include a Foursome:
Closest to Pin - Women ($2300)
Longest Drive - Women ($2300)
Gift ($2300) Flag ($1800)
Door Prize ($1550)

Location
Westwood Country Club
800 Maple Avenue East
Vienna, Virginia 22180
Click for Directions
Schedule
Morning
7:00 AM Breakfast/Registration and Driving Range and Putting Green
8:00 AM Tee off
1:00 PM Lunch/Awards

Afternoon
12:00 PM Lunch/Registration and Driving Range and Putting Green
2:00 PM Tee off
7:00 PM Dinner/Awards

Registration
Thank you to our Sponsors
Major Sponsor
Lunch
Dinner
Mystery Hole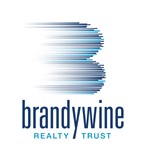 Cart
Gift
Hospitality Station - Cardno Haynes Whaley
Closest to Pin Men - R.W. Murray Co.
Breakfast - United Bank
Beverage Station - E.E. Reed Construction, L.P.
Beverage Station - Cambridge
Golf Ball - Baker Tilly
Putting Green - USAA Real Estate Company
Longest Drive -- Men - WestDulles Properties
Longest Drive -- Men - WestDulles Properties
Cigar - Vantage Construction Corporation
Hole-in-One - Palm Facility Services LLC

Green/Flag Sponsors:
CBRE
Eagle Bank
Timmons Group
TRINITY Group Construction

Tee Sponsors:
Bohler Engineering
Brookfield
Charm City Concierge
christopher consultants, ltd.
Colliers International
GHT Limited
Harvey-Cleary Builders
KBR Building Group
TD Bank
Total Quality Building Services
Triad Engineering, Inc.
Turner Construction Company

Door Prize Sponsors:
Perseus Realty

Chapter Benefactors:
Avison Young
Baker Tilly
Balfour Beatty Construction
BECO Management
Boston Properties, Inc.
Brandywine Realty Trust
Chicago Title | National Commercial Services
Clark Construction Group, LLC
Cooley LLP
Corporate Office Properties Trust
Duke Realty
ECS Mid-Atlantic, LLC
First Potomac Realty Trust
The JBG Companies
JLL
KBS Realty Advisors
Liberty Property Trust
MRP Realty
Penzance
Peterson Companies
Rooney Properties LLC
Tishman Speyer
Vornado/Charles E. Smith
Wetland Studies and Solutions, Inc.

---
Mark Your Calendars
April 28, 2015
New Member Orientation Breakfast Cooley, Reston, Virginia
May 7, 2015
NAIOP Bus Tour Silverline Center, 7900 Westpark Drive, McLean, Virginia
May 14, 2015
Members Only: Lunch with VEDP's Martin Briley Potomac Tower, Arlington, Virginia
May 20, 2015
DL Networking at Lost Rhino Ashburn, Virginia
June 8, 2015
Spring Double Golf Tournament
Westwood Country Club, Vienna, Virginia
June 11, 2015
I-66 Corridor Luncheon
July 22, 2015
Mid-Year Forecast Luncheon
Fairview Park Marriott, Falls Church, Virginia
October 13-15, 2015
NAIOP Commercial Real Estate Conference Fairmont Royal York Hotel, Toronto, Ontario Canada More information on NAIOP Corporate website.
November 19, 2015
NAIOP Awards Gala Thursday Night Ritz-Carlton, Tysons Corner, McLean, Virginia