The Changing Face of Retail
November 6, 2014
Program
What does the future hold for the retail industry? Throughout Northern Virginia and greater Washington, our malls and shopping centers are being transformed to meet the different ways that consumers buy goods and services. New "lifestyle" centers are popping up throughout the region. To be successful, bricks and mortar retailers and their landlords must find ways to adapt to e-commerce and changing social trends. On November 6, NAIOP Northern Virginia will host an expert panel comprised of retail owners and developers, a retailer and a retail futurist and consultant, who will discuss the ever evolving retail industry.
Panelists:
Nina Albert, Director of Community Affairs, Walmart
Steve Boyle, Managing Director, EDENS
Bob Byrne, Vice President, Vornado Realty Trust
Nick Egelanian, President, SiteWorks Retail Real Estate Services
Grant Ehat, Principal, JBGR Retail
Moderator:
Taylor Chess, President, Retail, Peterson Companies
Schedule
11:30 Registration and Networking
Noon Lunch and Program
Location
Hilton McLean Tysons Corner
7920 Jones Branch Drive
McLean, Virginia
Click for Directions
Registration
Individual Registration $80 - Member/Member Company $100 - Non-Member
---
Members Only
Behind the Scenes at First Potomac Realty Trust
November 12, 2014
Program
Behind the Scenes is a series of meetings designed to give NAIOP members the opportunity to learn more about the companies represented in the NAIOP Northern Virginia membership.
Please join us in having lunch with First Potomac. First Potomac Realty Trust is a self-managed real estate investment trust (REIT) that focuses on owning, operating, developing and redeveloping commercial real estate in the greater Washington, D.C. region. Headquartered in Bethesda, Maryland they have a portfolio of over nine million square feet, primarily located in the Washington, D.C. market, with 3.5 million in Northern Virginia alone. Come hear about their operations, meet some of the key decision makers, and learn about the vision for the company.
Speakers
Andrew P. Blocher, Executive VP, CFO, and Treasurer
Douglas J. Donatelli, Founder, Chairman, and CEO
Nicholas R. Smith, Founder, Executive VP, and CIO
Edward V. Zaptin, Vice President, Leasing, Northern Virginia
Timothy M. Zulick, Senior Vice President, Leasing
Schedule
11:45 Registration and Networking
Noon Lunch followed by the program
Location
Three Flint Hill
3201 Jermantown Road, 9th floor
Fairfax, Virginia
Click for Directions
Registration
$40 Members Only

Host Sponsor
---
Best of NAIOP Northern Virginia Awards Gala
November 19, 2014
The 2014 Best of NAIOP Northern Virginia Awards Gala will be held Wednesday, November 19, 2014 at The Ritz-Carlton, Tysons Corner. The Awards Dinner is an opportunity to celebrate significant new contributions to Northern Virginia by the commercial, industrial and mixed-use real estate community. Categories include: Transactions, Interiors, Marketing, Buildings and Membership. Last year's event sold out with over seven-hundred fifteen people in attendance. Mark your calendars now!
Awards Gala
The Ritz-Carlton, Tysons Corner
1700 Tysons Boulevard
McLean, Virginia Click for Directions
Schedule
6:30 PM Registration and Reception
7:30 PM Dinner
Registration
Individual Registration
$300 - Member/Member Company
$350 - Non-Member
Half Table Registration (Seats 5, no sign)
$1500 - Member/Member Company
$1750 - Non-Member
Full Table Registration (Seats 10 with table sign)
$3000 - Member/Member Company
$3500 - Non-Member

2014 Awards Gala Sponsors
Centerpiece
Reception
Dessert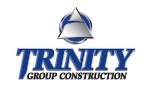 Cordials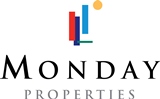 Red Wine
White Wine
Award Sponsors Alpha Corporation Avison Young Baker Tilly Balfour Beatty Construction Bank of Georgetown BECO Management Bohler Engineering Boston Properties, Inc. Bowman Consulting Group, Ltd. Brandywine Realty Trust Brookfield Office Properties Buchanan Partners, LLC Cassidy Turley CBRE, Inc. Chicago Title - National Commercial Services christopher consultants, ltd. Cityline Partners LLC Clark Construction Group Colliers International Cooley LLP Corporate Office Properties Trust Cushman & Wakefield of Virginia, Inc. Duke Realty Corporation E.E. Reed Construction, L.P. ECS Mid-Atlantic, LLC First Potomac Realty Trust HITT Contracting Inc. Holland & Knight Hubert Construction, LLC Jacobs JLL KBR Building Group KBS Realty Advisors L.F. Jennings Liberty Property Trust Manhattan Construction Group McGuireWoods Monday Properties MRP Realty Penzance Companies Peterson Companies Quadrangle Development Corporation R.W. Murray Co. SIGAL Construction Company The JBG Companies Tishman Speyer TRINITY Group Construction, Inc. Transwestern Turner Construction Company United Bank Vornado/Charles E. Smith Washington Real Estate Investment Trust WestDulles Properties, Inc. Wetland Studies and Solutions, Inc.
---
Mark Your Calendars
October 27-29, 2014
Development '14: The Annual Meeting for Commercial Real Estate
Sheraton Denver, Denver, Colorado
November 6, 2014
The Changing Face of Retail
Hilton McLean Tysons Corner, McLean, Virginia
November 12, 2014
Members Only: Behind the Scenes at First Potomac Realty Trust
Fairfax, Virginia
November 19, 2014
2014 NAIOP Awards Gala
The Ritz-Carlton, Tysons Corner, McLean, Virginia
---
2015
May 7, 2015
NAIOP Bus Tour
June 8, 2015
Spring Double Golf Tournament
Westwood Country Club, Vienna, Virginia