Ted Leonsis: Fifteen Years Later
April 8, 2015
Program
Fifteen years ago, Ted Leonsis spoke to the NAIOP Northern Virginia membership as the new owner of the Washington Capitals and the President of AOL Properties Group. His remarks focused on the Internet industry, the future growth of Northern Virginia, and on his venture into the sports world.
Since then, Leonsis has created a major sports empire. His Monumental Sports & Entertainment owns and operates the Washington Capitals (NHL), Washington Wizards (NBA), Washington Mystics (WNBA) and Verizon Center. They also operate Kettler Capitals Iceplex and the George Mason University Patriot Center as well as Monumental Network, a digital platform that serves as the hub for the region's sports and entertainment news.
Leonsis retired from AOL in 2006 and today, invests in startup companies. He is a cofounder and partner in the "speed-up capital" Revolution Growth Fund II, which has invested in companies such as: Bigcommerce; Echo360; ePals; Everyday Health; Exclusive Resorts; FedBid; Framebridge; Handybook; HelloWallet; Lolly Wolly Doodle; Optoro; Resonate; Revolution Foods; sweetgreen, and zipcar. He is also a filmmaker and digital entrepreneur and the founder and chairman of SnagFilms.
As one of the most visible and well known leaders of the greater Washington business community, NAIOP Northern Virginia is pleased to welcome back Ted Leonsis on Wednesday, April 8 for a conversation on the future success of our region.
Speaker
Ted Leonsis, Founder, Majority Owner, Chairman and Chief Executive Officer, Monumental Sports & Entertainment
Schedule
11:30 AM Registration
Noon Lunch followed by the program
Location
The Ritz-Carlton, Tysons Corner
1700 Tysons Boulevard
McLean, Virginia 22102
Click for Directions
Registration
Individual Registration $85 - Member/Member Company $105 - Non-Member Table Registration (includes seating for eight and a table sign) $680 - Member/Member Company $840 - Non-Member
---
NAIOP Northern Virginia Bus Tour
May 7, 2015

Considered to be one of the premier commercial real estate Bus Tours in the United States, NAIOP Northern Virginia's 2015 Tour will feature markets in "Tysons and Inside the Beltway" including portions of Fairfax and Arlington counties and the City of Alexandria.
The Bus Tour is a full day of information and news about our market. The day starts with Breakfast and a Trade Show. Bus Tour tickets include registration to the Trade Show and Breakfast, a seat on the bus and lunch. In addition to door prizes at the Trade Show, prizes will be given away on each bus as we pass by featured projects. If you have any interest in office, industrial, and mixed-use projects, new construction, site plan approved projects, and major blocks of new or relet space of 40,000 contiguous square feet or more, then this is a must attend event. Whether you are an owner, developer, investor, user, broker, financier, or commercial real estate provider, this is the best use of your time for insight and scoop on the "Tysons and Inside the Beltway" markets.
Location
Silverline Center
7900 Westpark Drive
McLean, Virginia
Click for Directions
Schedule
7:30 Registration Opens
7:30 to 9:45 Trade Show and Breakfast buffet
10:00 Buses Depart
Luncheon

Registration
Bus Tour & Trade Show
$175 NAIOP Members
$200 Employees of Company with a NAIOP Member
$250 Non-Members
Trade Show ONLY
$60 NAIOP Members
$85 Employees of Company with a NAIOP Member
$100 Non-Members
Grand Sponsor and Trade Show Host

Lunch Sponsor

---
DL Golf
April 16, 2015
Program
Join NAIOP Northern Virginia's Developing Leaders at Topgolf Alexandria for DL Golf. The program combines golf instruction and swing practice with tips on integrating the game into professional life. The program will feature leaders from the industry who are also experienced golfers. They will share their unique perspective on the importance of the game for business and client relations.
Guest Golfers
Mike Cooper, Senior Vice President and Senior Managing Director, Brandywine Realty Trust Keith Good, Vice President, ADI Construction Christopher Kualii, Operations Manager, Hillmann Consulting LLC More to be added in coming days!
Schedule
2:30 PM Registration/Networking
3:00 - 6:00 Golf Clinics
Location
Topgolf Alexandria
6625 South Van Dorn Street
Alexandria, Virginia 22315 Click for Directions
Registration
Individual Registration $60 - Member/Member Company $75 - Non-Member
Host Sponsor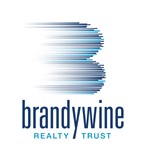 ---
Members Only
2015 Spring Golf Tournament
June 8, 2015
Information
Join us for NAIOP Northern Virginia's annual spring double tournament. NAIOP Northern Virginia members can purchase a foursome and a member must play in the foursome. If you are interested in sponsorship only, please contact Kathleen D'Amato (kdamato@naiopva.org).
For full details on what each sponsorship includes, download the 2015 Spring Golf Sponsorship Flyer
The following sponsorships include a Foursome:
Hole-in-One ($3300)
Closest to Pin - Women ($2300)
Longest Drive - Men ($2300)
Longest Drive - Women ($2300)
Gift ($2300) Cigar ($1800)
Flag ($1800)
Tee ($1550)
Door Prize ($1550)

Location
Westwood Country Club
800 Maple Avenue East
Vienna, Virginia 22180
Click for Directions
Schedule
Morning
7:00 AM Breakfast/Registration and Driving Range and Putting Green
8:00 AM Tee off
1:00 PM Lunch/Awards

Afternoon
12:00 PM Lunch/Registration and Driving Range and Putting Green
2:00 PM Tee off
7:00 PM Dinner/Awards

Registration
Thank you to our Sponsors
Major Sponsor
Lunch
Dinner
Mystery Hole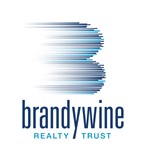 Cart
Gift
Hospitality Station - Cardno Haynes Whaley
Closest to Pin Men - R.W. Murray Co.
Breakfast - United Bank
Beverage Station - E.E. Reed Construction, L.P.
Beverage Station - Cambridge
Golf Ball - Baker Tilly
Putting Green - USAA Real Estate Company

Chapter Benefactors:
Avison Young
Baker Tilly
Balfour Beatty Construction
BECO Management
Boston Properties, Inc.
Brandywine Realty Trust
Chicago Title | National Commercial Services
Clark Construction Group, LLC
Cooley LLP
Corporate Office Properties Trust
Duke Realty
ECS Mid-Atlantic, LLC
First Potomac Realty Trust
The JBG Companies
JLL
KBS Realty Advisors
Liberty Property Trust
Manhattan Construction
MRP Realty
Penzance
Peterson Companies
Tishman Speyer
Vornado/Charles E. Smith
Wetland Studies and Solutions, Inc.

---
Mark Your Calendars
April 8, 2015
Ted Leonsis: Fifteen Years Later The Ritz-Carlton, Tysons Corner, McLean, Virginia
April 16, 2015
DL Golf Topgolf, Alexandria, Virginia
May 7, 2015
NAIOP Bus Tour Silverline Center, 7900 Westpark Drive, McLean, Virginia
May 14, 2015
Members Only: Lunch with VEDP's Martin Briley
June 8, 2015
Spring Double Golf Tournament
Westwood Country Club, Vienna, Virginia
November 19, 2015
NAIOP Awards Gala Thursday Night Ritz-Carlton, Tysons Corner, McLean, Virginia