How to Submit a Winning Award Entry Seminar
August 5, 2014
Program
If you are interested in submitting your project for an award this year, you should attend our free seminar.
Attendees at this seminar will gain insight on how to assemble a submission package, including the proper writing techniques for the narrative, and finding and taking the right photos which reflect the highest quality aspects of your project. Learn about the judging process from one of our judges! Attendees will also have the opportunity to view some of the winning entries from previous years to see what made those entries stand out from the crowd.
Speakers:
Thomas J. Aylward, Vice President - Development, Jackson Shaw
Kathryn Ciliberti, Vice Chair, Special Events, NAIOP Northern Virginia
Schedule
8:00 - 9:30 AM Program
Location
Balfour Beatty 11325 Random Hills Road, Suite 500 Fairfax, Virginia 22030 Click for Directions
Registration
Registration is FREE. We do ask that people register for the program so we have enough materials available. Click here, registration is open!
Host Sponsor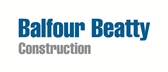 ---
Members Only
NAIOP Northern Virginia Fall Classic
September 22, 2014
Location
Robert Trent Jones Golf Club
One Turtle Point Drive
Gainesville, Virginia 20155
Registration
For information on sponsorship and attending this limited attendance members-only function, please call Kathleen D'Amato at 703-845-7080.
---
Mark Your Calendars
August 5, 2014
How to Submit a Winning Award Entry Seminar
Balfour Beatty, Fairfax, Virginia
September 18, 2014
Breakfast Seminar: Investment Sales & Leasing

September 22, 2014
NAIOP Northern Virginia Fall Classic
Robert Trent Jones Golf Club, Gainesville, Virginia
October 27-29, 2014
Development '14: The Annual Meeting for Commercial Real Estate
Sheraton Denver, Denver, Colorado
November 19, 2014
2014 NAIOP Awards Gala
The Ritz-Carlton, Tysons Corner, McLean, Virginia