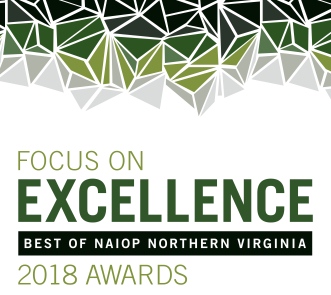 Best of NAIOP Northern Virginia Awards
Thursday, November 15, 2018
The Best of NAIOP Northern Virginia Awards recognize and celebrate significant new contributions to Northern Virginia by the commercial, industrial and mixed-use real estate community. As the Chapter's premier event, the awards program demonstrates the dedication of outstanding individuals who provide contributions to the build environment.
Schedule
6:00 PM Registration and Reception
7:00 PM Dinner
8:00 PM Program begins
Awards Gala
The Ritz-Carlton, Tysons Corner
1700 Tysons Boulevard
McLean, Virginia
Click for Directions

Parking Details: click here.

Registration
Individual Registration
$350 - Member
$400 - Non-Member
Half Table Registration (Seats 5, no table sign)
$1750 - Member
$2000 - Non-Member
Full Table Registration (Seats 10 with table sign)
$3500 - Member
$4000 - Non-Member
Advance Registration is closed. Please email Haley Yeager at NAIOP hyeager at naiopva.org for registration questions.
2018-11-15 18:00:00
2018-11-15 22:30:00
America/New_York
NAIOP Awards Gala
McLean, Virginia
---
2018 Awards Gala Sponsors
Thank you to all our great sponsors who have already committed for the 2018 Awards Gala. If you are interested in being a sponsor, please see Sponsorship Opportunities.
Red Wine Sponsor


White Wine Sponsor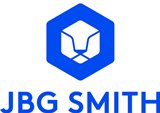 Cordial Sponsor



Door Prize Sponsors Architecture, Incorporated Ballston BID christopher consultants, ltd. Coakley & Williams Construction, Inc. dancker Fidelity National Title NCS|DC L.F. Jennings Peterson Companies Polsinelli
Coat Check Sponsor
Brookfield
Water Bottle Sponsor Timmons Group
Excellence Sponsors CoStar Group J2H Partners Meany & Oliver Companies, Inc. The Meridian Group Pizzano Contractors rand* construction Skanska
Chapter Benefactor and Patron Sponsors
Avison Young B. F. Saul Company Baker Tilly Balfour Beatty Construction BDO Beacon Capital Partners Bean, Kinney & Korman P.C. Bohler Engineering Boston Properties, Inc. Brandywine Realty Trust Brookfield Buchanan Partners, LLC CallisonRTKL CBRE, Inc. Chicago Title | National Commercial Services christopher consultants, ltd. Cityline Partners LLC Clark Construction Group Coakley & Williams Construction, Inc.
Colliers International Cooley LLP Corporate Office Properties Trust Cushman & Wakefield Duke Realty EEReed East Coast ECS Mid-Atlantic, LLC Fidelity National Title NCS|DC HITT Contracting Inc. Holland & Knight JBG SMITH JK Moving Services JLL L.F. Jennings McGuireWoods LLP McLean Insurance Monday Properties MRP Realty Pennoni Penzance Peterson Companies
PS Business Parks Quadrangle Development Corporation R.W. Murray Co. The RMR Group St. John Properties Skanska USA Commercial Development Inc. Tishman Speyer Transwestern TRINITY Group Construction, Inc. Turner Construction Company United Bank Venable LLP Walsh, Colucci, Lubeley & Walsh P.C. WashREIT Weber Rector Commercial Real Estate Services, Inc. Wetland Studies and Solutions, Inc. Wire Gill LLP
---
Members Only...
Lunch with Virginia House of Delegates Speaker Kirk Cox
November 29, 2018
Program
On Thursday, November 29, please join NAIOP Northern Virginia for Lunch with ... Kirk Cox, Speaker of the Virginia House of Delegates. In January of this year, Kirk Cox was unanimously elected the new Speaker by the members of the House of Delegates. As Speaker, he holds the third most powerful position in Virginia's government. Cox has served as a Republican member of the House of Delegates representing the City of Colonial Heights and a portion of Chesterfield County since 1990. He is the first public school teacher to serve as Speaker. Cox was the Majority Leader from 2010 until he was elected to his current position. As Speaker, he serves as Chairman of the House Rules Committee, is a member of the Joint Legislative, Audit, and Review Commission (JLARC) and controls all legislation that is considered by the House of Delegates.
Don't miss this chance to welcome Speaker Cox to Northern Virginia. We will hear about his goals for the next session of the General Assembly and have an opportunity to discuss issues which are important to our industry.
As always, our Lunch with ... programs are for NAIOP members only.
Guest
Kirk Cox, Speaker, Virginia House of Delegates
Schedule
11:45 Registration and Networking
Noon Lunch and Program
Location
Holland & Knight
1650 Tysons Boulevard
Tysons, Virginia 22102
Click for Directions

Registration
$40 NAIOP Members Only
Click here to register.
2018-11-29 11:45:00
2018-11-29 13:00:00
America/New_York
NAIOP Lunch w Speaker Cox
Tysons, Virginia
Host Sponsor
---
2018 Annual Meeting and Luncheon
Northern Virginia's Economic Developers
December 19, 2018
Program
At NAIOP Northern Virginia's Annual Meeting and Luncheon on Wednesday, December 19, we will focus on economic development, a timely topic. Northern Virginia leads the region and the Commonwealth in job growth and investment. What are the attributes that make us such a great location and how do we build on these to continue our growth? What are the biggest challenges and biggest assets in recruiting and retaining businesses in our region?
Northern Virginia's big corporate relocation expansion success stories, such as VW, Hilton, Nestle, MICRON, Lidl and now Amazon, are spread out over several years. Is this a good pace of growth? How does bringing in a big relocation or new location help existing small- and medium-sized businesses? Is it better to focus on attraction or retention?
Each of Northern Virginia's five major jurisdictions has a specialized commitment to economic development - government agency, quasi-government agency or a private organization. How does this impact their creativity, confidentiality and success in recruiting/retaining business? Is one of these structures better, and what can each community learn from the others?
Join us as we explore these important issues and cap off an active year in Northern Virginia's commercial development community.
Speakers
Jerry Gordon, Ph.D., President and CEO, Fairfax County Economic Development Authority Victor Hoskins, Director, Arlington Economic Development Jeff Kaczmarek, Executive Director, Prince William County Department of Economic Development Stephanie Landrum, President and CEO, Alexandria Economic Development Partnership Buddy Rizer, Executive Director, Loudoun County Department of Economic Development
MODERATOR
Douglas Fruehling, Editor-in-Chief, Washington Business Journal
Schedule
11:30 AM Registration and Networking
Noon: Lunch and Program
Location
Falls Church Marriott at Fairview Park 3111 Fairview Park Drive Falls Church, Virginia 22042 Click for Directions

Registration
Individual Registration
$95 Members
$115 Non-members

Table (includes seating for eight and table sign)
$760 Members
$920 Non-members
Click here to register.
2018-12-19 11:35:00
2018-12-19 14:00:00
America/New_York
NAIOP Annual Meeting & Luncheon
Falls Church, Virginia
---
Mark Your Calendars
November 15, 2018
NAIOP Awards Gala
The Ritz-Carlton, Tysons Corner, McLean, Virginia
November 27, 2018
DL Lunch & Learn: Opportunity Zones
Baker Tilly, Tysons, Virginia
November 29, 2018
Members Only Lunch with ... Speaker Cox
Holland & Knight, Tysons, Virginia
December 5, 2018
DL Holiday Gift Wrapping Party
Silverline Center, McLean, Virginia
December 12, 2018
DL Mentor Program Holiday Reception
Washington Golf & Country Club, Arlington, Virginia
December 19, 2018
NAIOP Northern Virginia Annual Meeting and Luncheon
Falls Church Marriott at Fairview Park, Falls Church, Virginia
2019
May 2, 2019
Bus Tour -- Inside the Beltway

June 3, 2019
Spring Golf Tournament
River Creek, Leesburg, Virginia