NAIOP Northern Virginia Bus Tour
May 1, 2014
Considered to be one of the premier commercial real estate Bus Tours in the United States, NAIOP Northern Virginia's 2014 Tour will feature markets "Outside the Beltway" including the portions of Fairfax County and Loudoun County and the submarkets of Tysons Corner, Reston, Route 28, Route 50/66 and others.
It is a full day of information and news about our market. The day starts with Breakfast and a Trade Show. Bus Tour tickets included registration to the Trade Show and Breakfast, a seat on the bus and lunch. In addition to door prizes at the Trade Show, there are prizes given away on each bus as we pass by featured projects. If you have any interest in office, industrial, and mixed-use projects, new construction, site plan approved projects, and major blocks of new or relet space of 40,000 contiguous square feet or more, then this is a must attend event. Whether you are an owner, developer, investor, user, broker, financier, or commercial real estate provider, this is the best use of your time for insight and scoop on the "Outside the Beltway" markets.
Location
One Loudoun
20405 Exchange Street
Ashburn, Virginia
Click for Directions
Schedule
7:30 Registration Opens
7:30 to 9:45 Trade Show and Breakfast buffet
10:00 Buses Depart
Noon Luncheon
3:00 Return
Registration
Bus Tour & Trade Show
$150 NAIOP Members
$175 Employees of Company with a NAIOP Member
$225 Non-Members
Trade Show ONLY
$50 NAIOP Members
$75 Employees of Company with a NAIOP Members
$100 Non-Members
Walk-In Registration
Bus Tour & Trade Show
$200 NAIOP Members
$225 Employees of Company with a NAIOP Member
$275 Non-Members
Trade Show ONLY
$60 NAIOP Members
$85 Employees of Company with a NAIOP Members
$110 Non-Members
Trade Show Sponsor
Lunch Sponsors



Bus #1 Sponsor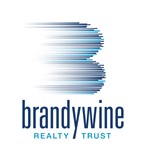 Bus #2 Sponsor
Bus #3 Sponsor

Bus #4 Sponsor

Bus #5 Sponsor
Bus #6 Sponsor
---
DL Golf 101
May 6, 2014
Program
Join NAIOP Northern Virginia Developing Leaders at Piedmont Club for Golf 101. The program combines golf instruction with tips on integrating the game into your professional life. The program will feature leaders from the chapter who will share their unique perspective on the importance of the game to business and client relations.
The afternoon will include 1-hour clinics based on skill level, nine holes of course play and a networking reception with the invited guests.
This event if for Members and people who work for a company with members in our chapter.
Speakers
Wayne Klotz, General Manager, I-95 Business Parks Management
Rob Walker, President, Gordon
More to be announced
Schedule
1:00 - 1:30 PM Registration/Networking
1:30 - 2:30 PM Golf Clinics
2:45 - 4:45 PM 9-hole Course Experience
5:00 - 6:00 PM Program/Networking/Reception
Location
Piedmont Club - Haymarket 14675 Piedmont Vista Drive Haymarket, Virginia 20169 Click for Directions
Registration
$70 - Members/Member Company
Host Sponsor

---
Members Only
Lunch with Aubrey Layne
Virginia Secretary of Transportation
May 8, 2014
Program
On May 8, join NAIOP Northern Virginia for Lunch with ... Aubrey Layne, Virginia Secretary of Transportation. As Secretary, Layne oversees seven agencies with over 10,000 employees and combined budgets of more than $5 billion. His secretariat is responsible for Virginia's roads, seaports, airports, rail, and the Division of Motor Vehicles. Prior to his appointment, he represented the Hampton Roads area on the Commonwealth Transportation Board from 2006 until January 2014.
Before assuming the position of Secretary earlier this year, Layne served as President of An Achievable Dream Academy in Newport News, a unique partnership between public schools and the local business community providing at-risk students opportunities to succeed. Layne has an extensive background in commercial real estate. Previous to his involvement with An Achievable Dream; he was President and Principal Broker of Great Atlantic Properties in Virginia Beach. He joined the company in 1994 and was responsible for operational activities, new business acquisition, and capital improvement strategy. Secretary Layne began his career as a Certified Public Accountant with KPMG.
An improved transportation network continues to be one of the most important issues facing Northern Virginia and the Commonwealth of Virginia. Don't miss this opportunity to meet Secretary Layne and to find out what the administration's priorities are for the next four years.
As always, our Lunch with ... programs are for NAIOP members only.
Schedule
11:45 Registration and Networking
Noon Lunch and Program
Location
HITT Contracting, Inc. 2900 Fairview Park Drive Falls Church, Virginia 22042 Click for Directions
Registration
$40 - Individual Members Only
Host Sponsor
---
Members Only
2014 Spring Golf Tournament
June 2, 2014
Schedule
Morning
7:00 AM Breakfast/Registration
7:45 AM Tee off
1:00 PM Lunch/Awards
Afternoon
12:00 PM Lunch/Registration
1:45 PM Tee off
7:00 PM Dinner/Awards

Location
Belmont Country Club
19661 Belmont Manor Lane
Ashburn, Virginia 20147
Click for Directions
Sponsorships Available with Registration
Grand/Car Wash Sponsor and foursome, $5,500
Green/Flag Sponsor and foursome, $1,600
Door Prize Sponsor and foursome, $1,500
Thanks to our Sponsors
Breakfast - United Bank
Lunch - First Potomac Realty Trust
Dinner - Trammell Crow Company
Hole-in-One - Palm Facility Services LLC
Hole-in-One - Ted Britt Chevrolet
Mystery Hole - Washington Real Estate Investment Trust
Hospitality Station - Cardno Haynes Whaley
Cart - SIGAL Construction Corporation
Closest to Pin Men - R.W. Murray Co.
Closest to Pin Women - Lincoln Property Company
Longest Drive -- Men - Brandywine Realty Trust
Longest Drive -- Women - Lincoln Property Company
Beverage Station - E.E. Reed Construction, L.P.
Beverage Station - CBRE Inc.
Putting Green - L.F. Jennings
Golf Ball - Baker Tilly
Driving Range - KBS Realty Advisors
Green/Flag Sponsors:
E.E. Reed Construction, L.P.
McLean Insurance
TRINITY Group Construction
Therrien Waddell Inc.

Tee Sponsors:
Bohler Engineering
Charm City Concierge
Allen & Shariff Engineering LLC
I-95 Business Parks
Virginia Heritage Bank
TD Bank
HITT Contracting Inc.
Brookfield Office Properties
Cambridge
christopher consultants, ltd.
Total Quality Building Services
Hubert Construction, LLC
Wells + Associates
Chapter Benefactors:
Avison Young
Baker Tilly
Balfour Beatty Construction
BECO Management
Boston Properties, Inc.
Brandywine Realty Trust
Clarion Partners
Clark Construction Group
Cooley LLP
Corporate Office Properties Trust
Duke Realty Corporation
ECS Mid-Atlantic, LLC
First Potomac Realty Trust
The JBG Companies
JLL
KBS Realty Advisors
Manhattan Construction
Peterson Companies
Prologis
Tishman Speyer
Vornado/Charles E. Smith
Wetland Studies and Solutions, Inc.

---
April 29, 2014
New Member Orientation
JLL, Vienna, Virginia
May 1, 2014
NAIOP Bus Tour
One Loudoun, Ashburn, Virginia
May 6, 2014
DL Golf 101
Piedmont Club, Haymarket, Virginia
May 8, 2014
Lunch with Virginia Secretary of Transportation Layne
HITT Contracting, Inc., Falls Church, Virginia
June 2, 2014
Spring Golf Double Tournament
Belmont Country Club, Ashburn, Virginia
October 27-29, 2014
Development '14: The Annual Meeting for Commercial Real Estate
Sheraton Denver, Denver, Colorado
November 19, 2014
2014 NAIOP Awards Gala
The Ritz-Carlton, Tysons Corner, McLean, Virginia