NAIOP Northern Virginia Bus Tour
May 2, 2013
Photographs from the Bus Tour and Trade Show are now available online and can be viewed and purchased from the photographer. Warren Mattox has been the 'official' photographer of NAIOP Northern Virginia for many years and knows how to capture just the right shot. Photos are available to preview at: Mattox Website. On the middle of the left side of the page is "View your Photos" -- just enter the event password is naiopbustour2013.
Considered to be one of the premier commercial real estate Bus Tours in the United States, NAIOP Northern Virginia's 2013 Tour featured markets "Inside the Beltway" including the City of Alexandria, Arlington County and portions of Fairfax County inside the Beltway PLUS the submarkets of Springfield, Merrifield and Tysons Corner.
It was a full day of information and news about our market. The day started with Breakfast and a Trade Show. Bus Tour tickets included registration to the Trade Show and Breakfast, a seat on the bus and lunch. In addition to door prizes at the Trade Show, there were prizes given away on each bus as we pass by featured projects. If you have any interest in office, industrial, and mixed-use projects, new construction, site plan approved projects, and major blocks of new or relet space of 30,000 contiguous square feet or more, then this was a must attend event. Whether you are an owner, developer, investor, user, broker, financier, or commercial real estate provider, this is the best use of your time for insight and scoop on the "Inside the Beltway" markets.
2013 Grand Sponsor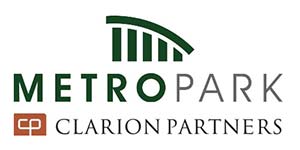 Location
Metro Park VI
6361 Walker Lane
11th Floor
Alexandria, Virginia 22310
Free parking available in garage behind Metro Park VI. Please park on the fourth floor and above.
Schedule
7:30 Registration Opens
7:30 to 9:45 Trade Show and Breakfast buffet
10:00 Buses Depart
Noon Luncheon
3:00 Return
Advance Registration
Bus Tour & Trade Show
$150 NAIOP Members
$175 Employees of Company with a NAIOP Member
$225 Non-Members
Trade Show ONLY
$50 NAIOP Members
$75 Employees of Company with a NAIOP Members
$100 Non-Members
Advance Registration is closed. Please call the NAIOP office at 703-845-7080 with any questions.
Walk-ins for the Trade Show will be accommodated.
Walk-ins for Bus Riders will be accommodated on a space available basis.
Walk-In Registration
Bus Tour & Trade Show
$200 NAIOP Members
$225 Employees of Company with a NAIOP Member
$275 Non-Members
Trade Show ONLY
$60 NAIOP Members
$85 Employees of Company with a NAIOP Members
$110 Non-Members